"I have migraines for over 40 years, nothing else has changed my life than MiGuard"
"I feel like these are an extra protection seal for my life like vitamins on steroids"
"My body is better able to tolerate fluctuations in my day-to-day environment and schedule"
Drug-free
Certified Non-GMO, Gluten-free & Vegan
100% Natural
Most effective, non-pharmaceutical relief option
Doctor Approved
Research backed & Doctor Approved
Subscribe & Save
Save 30% off on every bottle when you subscribe
Over 50,000 Customers have Spoken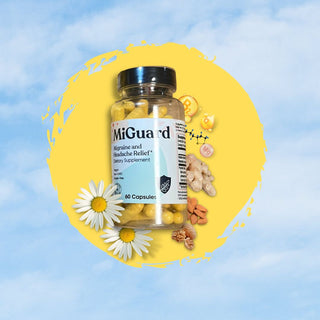 Stop using multiple supplements
The Science behind MiGuard
MiGuard takes advantage of synergism which in biologic terms indicates that when multiple vitamins, minerals, and herbal compounds are combined in a specific formulation, the effectiveness of each ingredient is significantly exaggerated and improved when compared to taking them individually.

Ingredients in MiGuard help prevent the release of certain neurochemicals that trigger events of throbbing head pain of migraines. 
2 Capsules Daily
Ease Migraine attacks when taken daily
Clean Ingredients
Made with 6 essential vitamins & minerals
Improves Sleep
Increase energy, reduces Brain Fog & improves Sleep quality
Stops Headaches
Drastically reduces constant throbbing headaches
"I FINALLY found something that works for my Migraines. It has been a great few weeks"
– Laura Bassett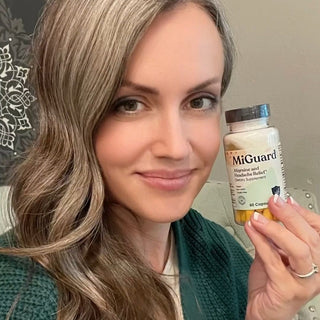 "These natural capsules have given me my most important and happy moments back"
– Laura Turner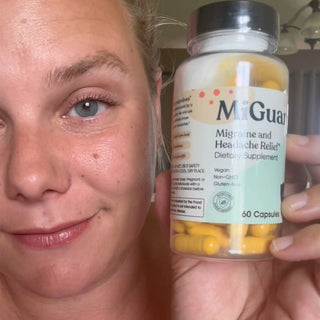 "MiGuard has reduced my Migraine attacks drastically in just 3 months"
– Tom M.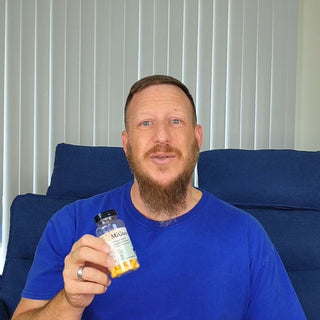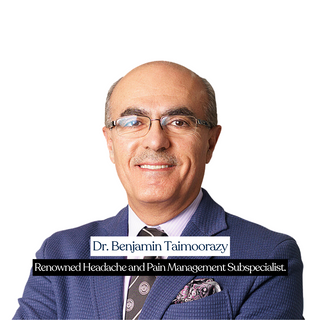 Founder story
Watch the story behind how and why MiGuard was made by Dr. Benjamin Taimoorazy, Renowned Headache and Pain Management Subspecialist and Founder of MiGuard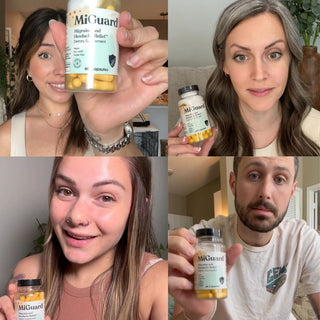 What are you waiting for?
Live an active normal life with a drug-free solution that may stop Migraines even before they start. MiGuard may be the end of an uphill battle against migraines and many other headache disorders.